Young Learners & Pony Clubs
Find out about pony parasite control!
What else can help?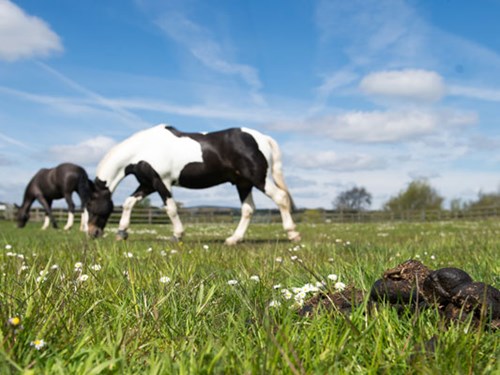 There are management steps we can introduce to help reduce worm infection without the need to rely on wormers.
We know that the worm eggs get passed out in the horse's poo so...
Poo picking at least twice a week to remove droppings from the fields before the eggs hatch will be a big help in reducing the number of larvae on the grass that can infect our horses.

If possible, keep horses with the same field companions, not constantly changing groups.

Keep new horses separate until tested and treated to make sure they aren't bringing worms in to infect the other horses.

Keep stables, buckets and equipment clean and disinfect from time to time.

Rest horse fields for at least three months where possible so that worm eggs and larvae on the pasture get destroyed. 

Let other animals such as sheep or cows in to graze the horse fields. Any worm larvae they eat will die this way.