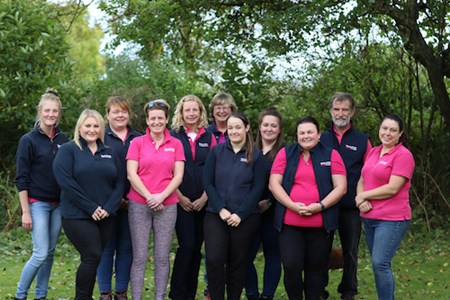 About Us
Westgate Labs is a family business, founded by husband and wife David and Gillian Booth. Since 1999 Westgate has been leading the field in helping horse owners to manage the parasite control of their horses and other grazing animals. The laboratory offers a quick, easy to use, great value postal worm count service that enables carers and keepers to target the wormers given to horses and keep them as healthy as possible.
The tests are backed up by veterinary approved advice through friendly education and support from our inhouse vet and the Westgate team of qualified AMTRA SQP's (Suitably Qualified Professionals certified to prescribe and give advice on worming through the Animal Medicines Training Regulatory Authority). We support thousands of people in this way to manage the worm control of their horses and other grazing animals in line with advice from the British Equine Veterinary Association.
Targeted Control
By finding out which animals are carrying the worms we can target only those that need dosing. Westgate clients love the way they don't need to use unnecessary drugs, their horses are happier and healthier, and as an added bonus they save money too. Using fewer wormers helps to reduce the build up of resistance as well as being better for the environment.
Following the most up to date veterinary guidelines and keeping abreast of the latest developments, the experienced team are on hand to answer customer queries and guide them through the worming maze. Westgate's mission has always been to improve the way horses are wormed in the UK and this ethos remains at the heart of the business. The company don't sell wormers so that their advice remains independent. 
SUSTAINABILITY
Sustainable parasite control just got even more environmentally friendly! Here at Westgate we're passionate about the wider world we live in and running an ethical business. We recently launched our retail range in new compostable packaging and are also developing a 74 acre nature reserve on our farm. Read more:
Westgate lead the way
When Westgate first introduced the idea of postal worm counts to horse owners back in 1999, very few people knew anything about testing for worms. A few had had tests done with their vet, but the usual worm control consisted of giving a variety of doses throughout the year, whether the horse needed them or not.
Times have changed and today targeted worming programmes, which worm only the wormy horses, have become mainstream. Westgate actively promote targeted worming as best practice. Leading parasitologists, local vets and even companies manufacturing wormers all support this approach too.
AWARD WINNING PRODUCTS and services
We are true pioneers in parasite control and horse health and with over 24 years of experience and knowledge we are considered the industry experts. This is recognised not only by the support we provide other experts, vets and parasitologists, but we have also taken top honours in a variety of prestigious industry awards;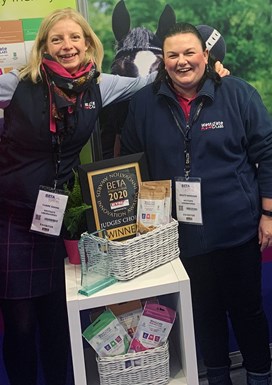 2005 BETA Innovations Award. 
2016 YOUR HORSE Product of the Year Finalist, with our worm egg count kit voted into the top ten products of the year in the Your Horse 2016 gear guide.
2017 BETA Business Award for our social media platforms which were praised for successful in creating a friendly voice which made visitors to the sites feel part of an active and engaging community.
2019 National Equine SQP Award which recognises excellence in the Animal Health Industry won by our very own Kristy Hodgson, who demonstrated an extremely high level of knowledge, enthusiasm, professionalism and passion for the industry to customers and the wider equine community.
2020 National Outstanding Customer Service Award won by Kristy Hodgson, which recognised the exceptional customer service Kristy provides in the area of promoting best practice parasite control to horse owners.
2020 BETA Judges Choice Innovation Award for our Faecal Sand Test Kit which was an innovation winner from the 64 products put forward for consideration and chosen as a product that ticks all the boxes for design, technology, sustainability and visuals and has a real wow factor.
2020 BETA Business Award for the All Seasons Subscription service which celebrated responding to customer feedback and need by effectively rolling out this desirable subscription model.
Quality and value
As market leaders in the postal worm count field, Westgate strive to give a friendly and professional service which is second to none, simple to use, with rapidly reported results and full back up advice available for those who need it. All this for a reasonable cost too.
Westgate Labs are members of BETA (British Equestrian Trade Association) and the National Equine Welfare Council.
SPREADING THE WORD!
We also have some wonderful brand ambassadors that help us educate owners in the benefits of a targeted parasite control programme for their horse's health. They help share key messages and the latest horse health advice and news to their fans and followers and support us at trade shows and events.
Sarah Bullimore - International Event Rider  | Miri Hackett - Hackett Equine | Joe Midgley - JM Horsemanship | Laura Szuca - WannaBe in the Ribbons  |  Sally Rowe - Follow the Rabbit  | Ally Kelly - Ally Approved