Horse Owners
Liver Fluke Service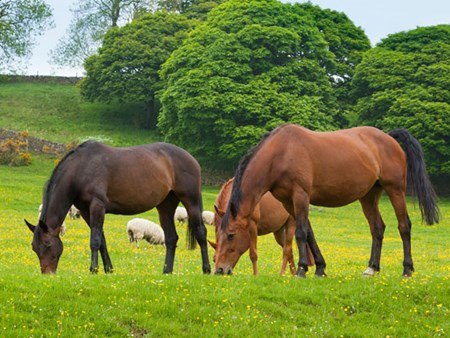 Although this parasite normally affects sheep and cattle, it can occasionally be found in horses.  It is most commonly found on wet or heavy land, particularly where reeds are prevalent, because of the intermediate host of the liver fluke which is a small mud snail Galba (Lymnaea) truncatula. 
This test is performed in a similar way to a faecal egg count using the modified McMaster technique but with a different solution used for flotation of the heavier liver fluke eggs. The technique uses a centrifuge to separate out any eggs as well as removing the sediment from the sample, making it much easier to identify them under the microscope – this method is far superior to a simple strained method. 
It is thought the liver fluke is less able to complete its lifecycle in horses than other animals. Therefore to maximise detection we request you take three separate faecal samples on three consecutive days, refrigerating the first two samples before posting to us on the third day. A composite sample of dung is then prepared using a centrifuge and examined under the microscope to look for liver fluke worm eggs.
Direct From the Lab
Order a pack through or secure online shop or call us on 01670 791994. Your pack will contain all you need to collect and send samples including a postage paid return envelope and pre- paid vouchers for the laboratory testing along with plenty of helpful information. Choose how many horses to test and buy the right number of kits. 
Use a Westgate Labs Merchant
We work with over 200 shops, retailers, vets and SQPs to provide our worm counts and pinworm tests as a service in store near you. Collect and pay for the collection kits you need in store, send off the sample(s) in the prepaid envelope provided. Your local retailer will contact you with your results and in most cases will also be able to provide advice and any wormers if required.  Look for our sign to buy with confidence.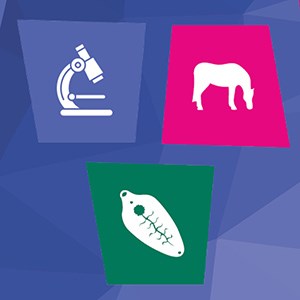 Worm egg count kit to test for liver fluke infection in equines
Test kit includes everything you need to take and send a sample including pre-paid voucher(s) for laboratory testing and veterinary approved worming advice from our friendly team of qualified SQP's if required.
Related Products
Please select from the below