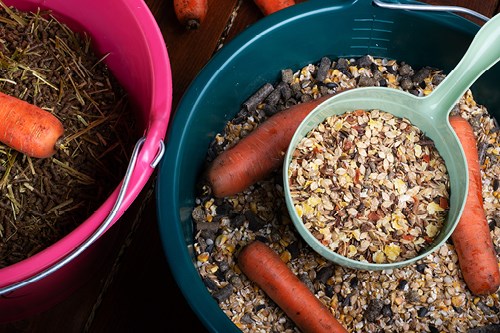 Feeding to Support Natural Immune Resilience
02 July 2022
With Clare MacLeod MSc RNutr
"Nutrition isn't everything, but there's nothing without it." Clare MacLeod MSc RNutr
Nutrition plays an important role in supporting our horse's own ability to resist infection and disease – be that from parasites, viruses, bacteria or other pathogens. A healthy natural immunity reduces the need for intervention with wormers and other chemicals. This in turn has many benefits to your horse, the environment, and your pocket!
Westgate Labs was 
live on Facebook
, with
Independent Equine Nutritionist Clare MacLeod MSc RNutr
discussing feeding horses to help them achieve optimum health. 
We had an extremely interesting chat with Clare with some great questions, delving in to her extensive knowledge on the subject of feeding horses for natural immune resilience. She's a horse feed and nutrition expert with both scientific qualifications and over two decades of practical experience. Not only is Clare a Registered Equine Nutritionist with both a first class BSc honours degree, and a Masters degree (Human and equine sports science) with distinction
but she also has years of practical experience with her own and clients' horses. This makes her uniquely placed to deliver scientific information in a way that we as horse owners can apply practically.
We gained valuable insights into nutrition and feeding advice for horse owners, in nutrition, fitness and health, so if you missed the live its definitely worth catching up with Watch Again below:
WATCH AGAIN