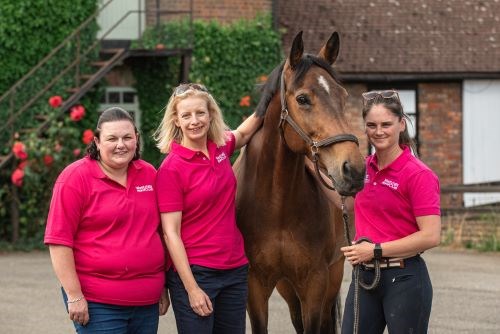 Behind the Scenes with Hackett Equine & Westgate
24 July 2023
yard parasite control photoshoot
We recently spent the day with our horse health ambassador Miri Hackett who owns and runs Hackett Equine, a training facility in Bedfordshire. Miri kindly allowed use of her yard for a photoshoot to capture images to help promote best practice and the range of test services and advice we offer our customers. 
Too many horse owners and yard managers still reach for a wormer without knowing whether it's needed or not. This approach is fast-tracking our issues with resistance and will unwittingly lead to untold heartaches when we can no longer safely keep horses on our grazing land. Working with ambassadors like Miri helps champion best practice, giving a great role model to horse owners and helping to educate and change behaviour to protect our horses now and into the future.
Watch Miri's YouTube video below to find out what we got up to with some funny behind the scenes moments too!

If you ever need a Photographer...
We're certain that capturing great images focusing on parasite control and piles of dung isn't the most glamourous side of photography, but Holly Outtridge Photography managed it! Holly was great to work with; the perfect combination of professionalism and fun. She organised us brilliantly to make the most day and the beautiful horses and environment we were surrounded by. She also has that instinctive ability to capture lovely little moments. 
Use the link below to read all about her time with us at Miri's yard and more about her services.