Personalised merchant service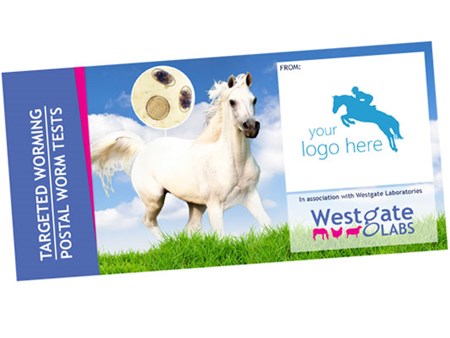 Westgate offer a bespoke service to shops and merchants, particularly useful for those with an SQP in store.
This system enables retailers to become more involved with a client's worming programme which could increase visits to your shop and bring about add-on sales.
The tests
Regular worm egg counts should form the basis of any targeted parasite control programme. Get your clients to test for redworm and roundworm every 3 months in Spring, Summer and Autumn, adding in a dose for the possibility of encysted redworm in the winter (December to February).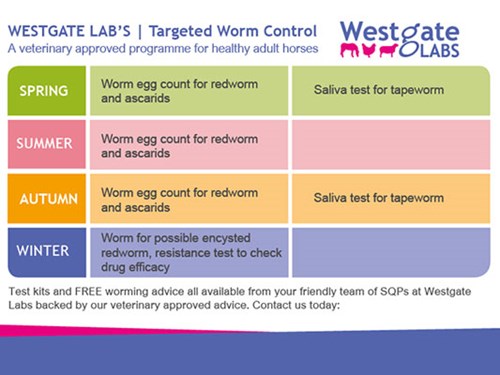 We also offer pinworm, lungworm and liver fluke tests to offer your customers if the need arises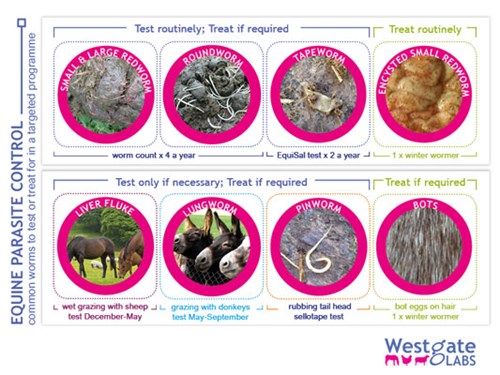 The service
We provide you with all the paperwork you need, customised with your logo and information. You sell the sample pots and pre-paid envelopes to the clients. They fill in the sheet with horses names and send off dung samples to the lab. We fax or e-mail the results to YOU and bill you each month for the tests and the number of pre-paid envelopes used.
No upfront costs
Although this means slightly more work for you there is greater involvement with the client and no need to pay up-front as we only bill you for tests carried out and pre-paid envelopes used.
Free Marketing Material
We provide you with an attractive A4 show card to advertise your service in shop along with customised brochures and digital material to share on your social media channels.
For more information ask for a free sample of the direct merchant service please call 01670 791994 or e-mail Kristy Hodgson kristy@westgatelabs.co.uk.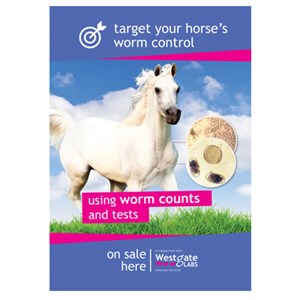 Don't just take our word!
Sara Blackshaw, Equestrian Category Manager for Countrywide stores comments:
"Using Westgate Labs means we can offer a quality worm count product to our customers; they get the benefit of Westgate's trusted laboratory services while our in house staff are able to develop the direct customer rapport. Our SQPs can then recommend testing regimes and will be on hand to interpret the results, devise a bespoke worming programme if needed and offer good advice on pasture management and general worming health. It's a system that really works for us; not only is this way of worming better for horses and the land but it is commercially sound and keeps customers linked back to our stores.
"Westgate have been very easy to deal with at every stage, helping us to tailor the service to suit our needs, developing in-house material to educate horse owners and providing CPD training to our SQP's. We would highly recommend working with them to develop your inhouse offer for this important aspect of horse care."