Horse Owners
EquiSal Tapeworm Test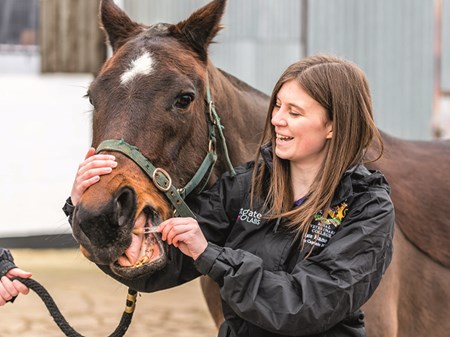 Westgate Labs is an approved distributor of the innovative EquiSal tapeworm test, specially developed to measure infection levels of tapeworm in horses.
The EquiSal Tapeworm Test is a simple to use ELISA test that measures the antibodies to the tapeworm parasites that are present in the horse's saliva. Unlike the blood test which is the traditional method of testing, horse owners can take samples for the EquiSal test themselves without the need for a vet. It has been rigorously tested and validated so you can have every confidence in relying on your results. Add regular (twice yearly) EquiSal tests to your worm count programme to target your worming for tapeworm.
Take the saliva sample from your horse using the swab collection kit and return it in the prepaid bag to the manufacturers at Austin Davies Biologics. A complex laboratory procedure will be undertaken to give a score and determine whether worming is required. Please note horse's should not have eaten, drunk or been exercised for 30 mins before sampling to stabilise saliva concentration levels.
Watch our video here on how to take the test
EquiSal testing through Westgate
The EquiSal test can sometimes take a little longer to process than a worm egg count, meaning it could be a few days until you receive your results. Westgate will then send you your results by your preferred method and can provide any follow up help and advice you require from our qualified team of SQPs.
We keep records of all your EquiSal tapeworm test results and worm count results which can be referred to at any time. Our records are all confidential and we will never disclose your details or results to a third party unless requested by you.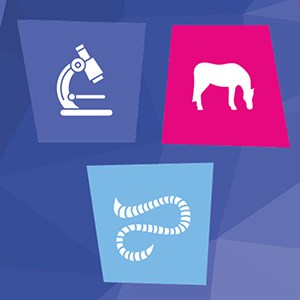 Scientifically validated and peer reviewed ELISA test to measure the infection levels of tapeworm in equines. 
Test price includes full collection kit, voucher(s) for laboratory testing and veterinary approved worming advice from our friendly team of qualified SQP's if required.
1-9 horses £18.95 per test
10+ EquiSal kits returned together at the same time £17.35 per test
"The most exciting development in horse worming we've seen for many years"
Gillian Booth, Westgate Labs
Related Products
Please select from the below