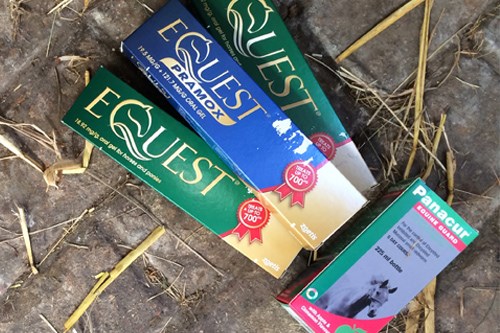 Treat & Resistance Test for Encysted small redworm
07 December 2017
This winter
Westgate is again offering the popular winter resistance test, available at a reduced price of £5, aiming to target the treatment of small redworm. The winter 2017/18 offer encourages horse owners to conduct a worm egg count, treat for the potentially fatal encysted stages of small redworm and to test any positive horses again to ensure that their worming programmes are working.
"There's a lot to be gained from including a winter worm count in your programme especially when done at the right time. Testing, treating and following up with a resistance test to check worming has been effective can help to pinpoint potential problems and offer peace of mind that these important issues are being dealt with" commented Kristy Hodgson, Operations Director and SQP at Westgate Laboratories.
Results from previous winter resistance testing revealed that of 560 horses tested*, 40% of those wormed for encysted redworm with a fenbendazole based drug had parasites that were showing some resistance to the wormer compared to 2.8% of horses wormed with a moxidectin based drug. Results also showed that 50% of those with a positive redworm count had been under-dosed, leaving those horses more susceptible to developing resistant strains of redworm.
In all cases Westgate were able to follow-up with customers to ensure each horse's worm control was managed effectively.
"We would encourage all horse owners to treat for encysted small redworm in winter, regardless of their worm count status, unless they have clearly assessed the risk of not including this winter dose."
"Although encysted redworm don't lay eggs and therefore can't be detected by a worm egg count, not all worms encyst and we still see many high counts during the winter. Resistance is a real problem that horse owners face and the statistics we've gathered from previous years also highlight the need for correct dosing to the horse's weight.
Encysted redworm should be treated annually between December and February with either:
a single dose of a moxidectin-based wormer (Equest or Equest Pramox if also targeting tapeworm) or
a five-day course of a fenbendazole-based wormer (Panacur Five Day Guard).
A resistance test from Westgate Labs cost just £5. Take the test 10-14 days after worming. To take advantage of this special offer customers must include the box end of the wormer with the batch code to prove evidence of treatment for their winter dose.
The use of wormers at other times of year should be targeted based on the results of faecal egg counts and EquiSal saliva tests.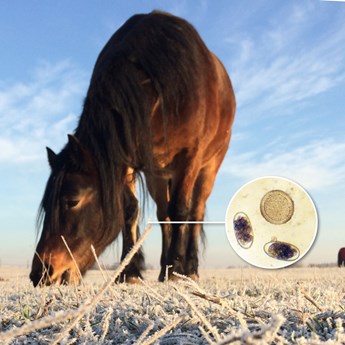 > Shop Winter Resistance Tests
> Calculating weight for wormer dosing
> More about Winter Parasite Control