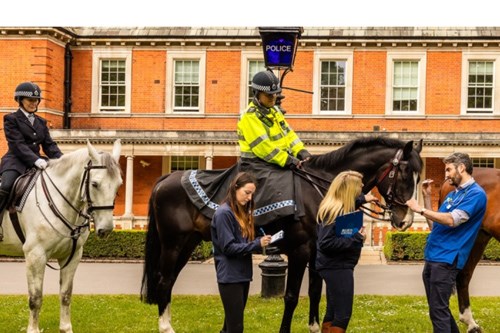 Join the National Equine Health Survey
22 May 2018
to stand up for horse health
Westgate Labs has pledged support to the National Equine Health Survey. We are urging owners and keepers of horses and ponies to take part in the survey between 21-28th May, to help improve the future wellbeing of horses everywhere.
The National Equine Health Survey (NEHS) is a short, sharp snapshot survey of general horse health that is already helping to make an important difference to the health and welfare of horses and ponies. It is run annually during the month of May by leading charity Blue Cross, in partnership with the British Equine Veterinary Association and with the support of many of the country's leading equestrian charities and organisations.
Over the past seven years NEHS has developed to become one of the UK's most significant endemic disease monitoring initiatives. The results are referenced in leading veterinary and equestrian publications and papers and are regarded as valuable benchmarks for our general knowledge of horse health.
Last year survey records were returned for almost 15,500 horses ponies, donkeys and mules. The NEHS data collected year on year has revealed crucial information about common diseases such as skin problems, lameness, weight issues and colic. The results are shared across the sector to help define priorities for future research, training and education.
Gemma Taylor (Education Officer) said: "NEHS is helping us to steer equine awareness, education and research with the sole purpose of safeguarding the future healthcare of our horses. By giving five minutes of your time to complete the survey you can help to make a lifetime of difference."
Dodson and Horrell are kindly supporting the initiative by helping Blue Cross cover the costs of running the scheme.
The survey is open 21-28th May 2018. Visit take part visit: www.bluecross.org.uk/NEHS Everyone who takes part will have the chance to win some amazing prizes such as a pair of Ariat, Burford Wellies.