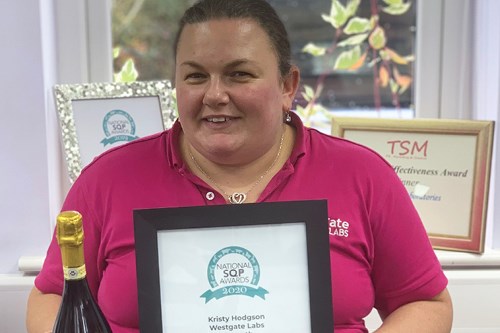 Kristy is a finalist in the National SQP awards 2020
30 October 2020
It's a great day in the office when a bottle of fizz arrives from the National SQP awards 2020! We're really proud to say that our Operations Director Kristy is a finalist in the Outstanding Customer Service Category.
Giving the best service we can is something we strive really hard for so it's especially gratifying to be recognised in this section. The winner will be announced at the virtual awards ceremony on the 5th of November. Good luck Kristy!
Kristy won the Equine SQP of the year at the 2019 awards ceremony.