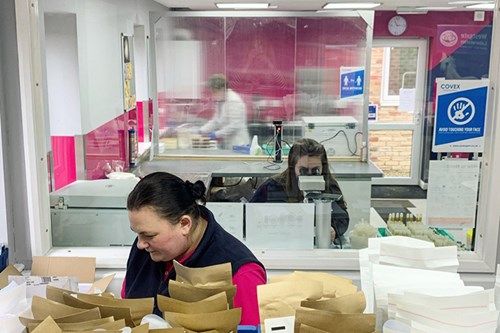 Business Update March 2021
11 March 2021
As we go into the Spring of 2021 and restrictions are beginning to ease we hope you are beginning to feel like there's light at the end of the tunnel. Here at Westgate we're still operating as business as usual with our COVID protocols in place! We're lucky to have plenty of space in our purpose built lab so the team can operate as safely as possible. 
We test all worm egg count, pinworm and liver fluke tests and report results on the day we receive them but most first class post is taking 2-5 days to reach us at the moment. Royal Mail are telling us it feels like Christmas every day for them with the quantities they're dealing with just now! Samples and shop orders are all being affected by these extraordinary times and taking a little longer to arrive than normal.
Our sedimentation tests take a little longer to report as they need time to settle out. Sand tests are reported after 24 hours and and lung worm Baermen sedimentation tests after 48 hours.
EquiSal tests are returned to the manufacturers in Kettering. They currently have test runs on a Tuesday and Thursday and are also having delays to mail so anticipate results approx 1 week from sending off a saliva sample.
Our first job of the morning is to open the post and log the samples onto our system. Samples will be marked as 'pending' in the results tab of your online account when they've been arrived so you can always log in and check to see if we've received the sample if you're waiting. As usual if you have any questions please get in touch!
Thanks for being patient in these difficult times that are stretching our delivery systems to the limit. We wish you a bright and enjoyable spring with your horses.