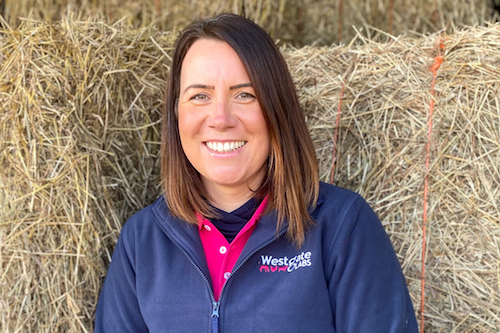 Blog by Laura Szuca
Have you just been falling in line with your livery yards approach to worming?
I don't mind admitting for the first few years of owning Mikey, I didn't really take ownership for his parasite management, instead I went along with whatever the livery yard I was on at the time said was how they run their worming 'programme'.
Usually this meant that we were all delivered a wormer every 12 weeks, and told to worm our horses, leave them in for 24 hours and then 12 weeks later do the same.  I did this for many years, without really questioning it.  No testing to see if Mikey needed the wormer, just gave the wormer each time. 
There is a much better way!
Having become much more aware of the benefits to worm count before you opt to worm your horse, and now working with Westgate Labs as a Brand Ambassador for their worming programmes I was keen to see if my livery yard would change their approach. 
If as horse owners we worm our horses without testing to see if they actually need treatment we are not only putting unnecessary chemicals in to the system, but we are also contributing to the worm population eventually growing immunity towards wormers (a bit like what we are seeing with humans and antibiotics). 
The yard Mikey is one at the moment is fairly large, around 40 horses and the main concern to changing was being able to collect all the individual samples in a timely enough fashion to get the samples sent off to the lab and the general logistics of getting all 40 horse owners to do what was needed to be done to make the change work.
The great thing was that my livery yard owner was open to trying to change the programme, one that had been in place for years.  The previous method was egg worm counts were carried out at the start and the end of the summer, but not by individual horse, they were done by field and then any field that returned medium or high counts all of the horses that were in that field were wormed.  During winter months, all horses were wormed without any testing taking place.
This or something similar is likely to be the case for many of you reading this blog!
Westgate were fab and after conversation with my yard, the change was made, to a targeted programme, by horse, 4 times per year. The worm egg counts were posted to my yard, the yard owners then sent a text to the yard group chat and we were all told we needed to collect samples within a specific time frame and hand the filled sample pots with a completed label back to the yard who would then post them all back to Westgate in one go.
The Result?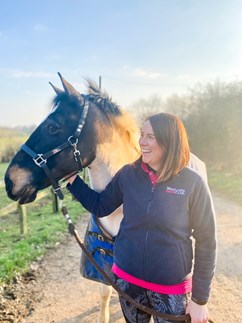 A far more proactive approach to worming, and just 4 horses from the whole yard needed to be given a treatment! 
I know from talking to some of the other horse owners on the yard they are much happier with this targeted approach and I am super chuffed that we have been able to make the switch for the whole yard and all 40 odd horses.  This new approach will now continue as the switch was easy to make, and just based on the first set of results you can tell how successful it was, over 30 horses would have potentially been given a wormer unnecessarily.
If you are in a similar position why not get your yard owner to have a chat with the team at Westgate, a targeted approach really is a much better option and in the long run could save money too!
Laura Szuca

Want to find out more about Laura? Give her a follow on Facebook and Instagram and you will get access to her exclusive Westgate discount codes too!


For Livery Yard Managers
The more horses kept together the more important good parasite control becomes. Basing your worming on counts can work really well for yards - large and small - and prove cost effective too. Customers with 10 or more horses to their account can access the Westgate worm count service at our commercial rate.
Your test kit pack will contain all you need to collect and send samples including a postage paid return envelope and pre- paid vouchers for the laboratory testing along with plenty of helpful information. Choose how many horses to test and buy the right number of kits. 
The cost includes any follow up help from our qualified worming advisors (SQP's) and a record card to keep your worming programme on track. You can also book a free, no obligation telephone consultation via our booking calendar, to discuss a tailor made veterinary approved plan for your yard!