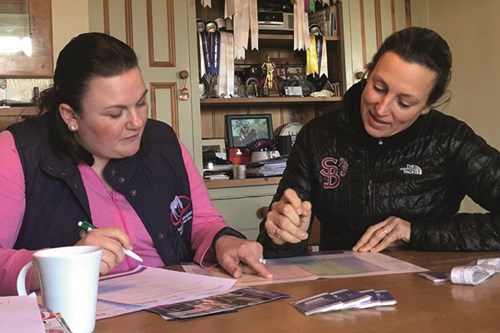 Free Equine Worming Consultations
03 July 2018
For Yard Managers and Horse Owners
Are you unsure about parasite control for the horses in your care or would you find it helpful to sense check your worming programme for the year ahead?
Every horse needs good parasite control and the more horses kept together the more important this becomes. But with so many mixed messages it can sometimes be difficult to know what to do for the best. We are therefore offering a free advice service to help you ensure you've got this essential aspect of horse health covered.
What to expect
Our independent laboratory promotes targeted worming practices centred on best practice veterinary approved advice. Every year we help thousands of horse owners to navigate the worming maze. We are offering 30 minute consultations for yard managers and 15 minute slots for horse owners which will cover the age range and health status of each of the equines and take into account the way the horses are kept, the pasture maintenance and relative risks of parasite infection.
With this information our friendly experts will help to design a tailor made programme for the yard incorporating strategic testing and treatments to protect against endemic disease caused by parasite infection as well as checking and managing the growing problem of drug resistance.
How to book
To book a free, no obligation telephone consultation simply reserve your preferred time slot on the booking calendar. Experienced SQP Kristy Hodgson will call you at the allotted time to talk through your situation in confidence and advise accordingly. If you have any uncertainty about your worming then this promises to be 30 minutes well spent!
Sessions are limited, bookable up to two weeks in advance and allocated on a first come first served basis.