Yards of 10 + horses
Worm count service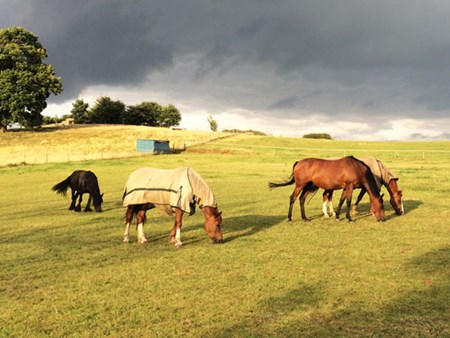 Basing your worming on counts can work really well for yards - large and small - and prove cost effective too. Customers with 10 or more horses to their account can access the Westgate worm count service at our commercial rate of only £6.25 per horse + VAT (£7.50 inc VAT) with all support and advice as you require it. Easy and cost effective!
We use the industry standard modified McMaster technique using a centrifuge to separate out any eggs as well as removing the sediment from the sample, making it much easier to identify them under the microscope – this method is far superior to a simple strained method. 
Use them as follows to monitor parasite burdens in your horses:
Worm count healthy horses every 8-12 weeks to determine if drug treatment is required
Test new horses before they are allowed on to grazing land
Resistance test to check your chosen worming treatment has worked
Direct From the Lab
Order a pack through or secure online shop or call us on 01670 791994. Your pack will contain all you need to collect and send samples including a postage paid return envelope and pre- paid vouchers for the laboratory testing along with plenty of helpful information. Choose how many horses to test and buy the right number of kits. Discounts for multiple horses. 
The cost includes any follow up help from our qualified worming advisors (SQP's) and a record card to keep your worming programme on track.
Is it going to be difficult to run? 
Gathering the poo samples together for posting is the hardest part. The friendly, qualified, and highly experienced staff at Westgate will guide you through your worming programme for the year. Reminders are e-mailed to you every three months and we are always available to chat on the phone if you have problems. New horses can be tested when they arrive and you still only pay the flat yard rate. There are no hidden costs and all advice is free and impartial. 
We keep records of all your worm count results which can be refered to at any time. Our records are all confidential and we will never disclose your details or results to a third party unless requested by you.
Worm count results can be phoned, emailed or posted back to you. (choose on the order form) A postal return pack will also follow with sample containers etc for your next test.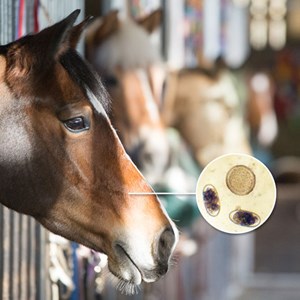 Worm egg count kit to test for infection levels of adult, egg laying redworm and roundworm in equines
If you're testing more than 10 horses you can access our commercial service. Send for our yard pack with additional information about managing larger groups of horses on a targeted worming programme. Your pack will include everything you need to take and send a sample including pre-paid voucher(s) for laboratory testing and veterinary approved worming advice from our friendly team of qualified SQP's if required.
kit for 10+ horses £6.25 per horse + VAT
"We didn't think it would be as easy as it's been. The brilliant packaging with everything provided couldn't make it any more straightforward."
Oak Farm Livery 
Related Products
Please select from the below