Vet Services
Worm Egg Counts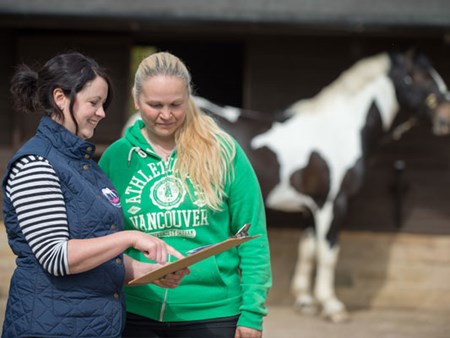 Faecal worm egg counts to test for adult, egg laying redworm and roundworm should be the cornerstone of any horse's parasite control programme. The tests are performed using the industry standard modified McMaster technique using a centrifuge to separate out any eggs and remove  the sediment from the sample, making it much easier to identify any eggs present under the microscope. This method is far superior to a simple strained method. 
Use them with your clients in a variety of ways. 
Worm count healthy horses every 8-12 weeks to determine if drug treatment is required
Test new horses before they are allowed on to grazing land
Resistance test to check your chosen worming treatment has worked
A collection kit is provided which includes everything your clients need to take and send a sample.
Bespoke Veterinary Service
If you are a vet under pressure why not take advantage of our bespoke service? Here's how it works:
We supply you with sample containers, including prepaid envelopes for your client's convenience to return them to the lab. We supply all paperwork using your branded practice heading, plus information sheets for clients. These can be tailored to your own requirements.
Clients send samples direct to us, we test samples on the day we recive them in the post and report the results back to YOU either by email, phone or post. We send an invoice at the month end for tests carried out for you.
We have had very positive feedback from the veterinary practices already using this simple system. If you are interested in this service please contact: david@westgatelabs.co.uk or phone: 01670 791994.
Adhoc Service for Vets
Alternatively we can also offer a relief system as a backup for those busy times. Many of our vets manage the smaller numbers of samples in-house, preferring only to outsource bigger yards to our specialist laboratory. This is fine too and we can send you a supply of pots and envelopes to keep in stock for these occasions! Please inquire for our special rates.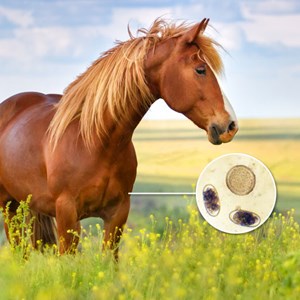 Worm egg count kit to test for infection levels of adult, egg laying redworm and roundworm in equines
Test kit includes everything your client needs to take and send a sample for laboratory testing with the results returned to you for dissemination and advice.
Contact us for details of our competitive pricing structure and suggested selling prices
Carolyn Cummins MRCVS
Cheviot Vets
"I joined Cheviot Vets in Northumberland/Scottish Borders working as a first opinion equine vet in 2010. Having seen the serious consequences of poor worming plans and wormer resistance first hand in too many patients I am passionate about educating clients about good worm control.
We have been using the services of Westgate Labs for several years now and recommend to clients based on their sound advice and high quality services."