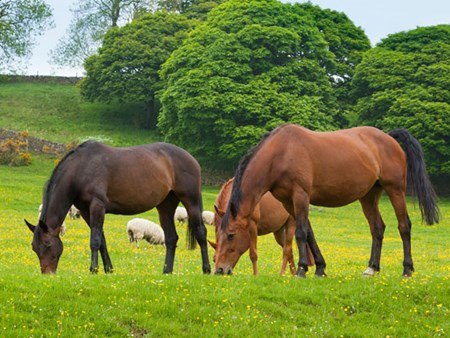 Although this parasite normally affects sheep and cattle, it can occasionally be found in horses.  It is most commonly found on wet or heavy land, particularly where reeds are prevalent, because of the intermediate host of the liver fluke which is a small mud snail Galba (Lymnaea) truncatula. 
This test is performed in a similar way to a faecal egg count using the modified McMaster technique but with a different solution used for flotation of the heavier liver fluke eggs. The technique uses a centrifuge to separate out any eggs as well as removing the sediment from the sample, making it much easier to identify them under the microscope – this method is far superior to a simple strained method. 
It is thought the liver fluke is less able to complete its lifecycle in horses than other animals. Therefore to maximise detection we request you take three separate faecal samples on three consecutive days, refrigerating the first two samples before posting to us on the third day. A composite sample of dung is then prepared using a centrifuge and examined under the microscope to look for liver fluke worm eggs.
BESPOKE VETERINARY SERVICE
We supply you with sample containers, including prepaid envelopes for your client's convenience to return them to the lab, all paperwork using your branded practice heading, plus information sheets for clients. These can be tailored to your own requirements.
Clients send samples direct to us, we test samples on the day we receive them in the post and report the results back to YOU either by email, phone or post. We send an invoice at the month end for tests carried out for you.
We have had very positive feedback from the veterinary practices already using this simple system. If you are interested in this service please contact: david@westgatelabs.co.uk or phone: 01670 791994.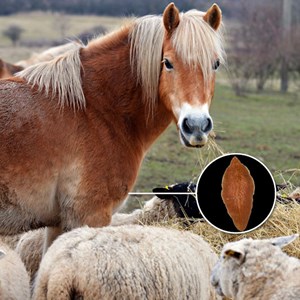 Worm egg count kit to test for liver fluke infection in equines
Test kit includes everything your client needs to take and send a sample for laboratory testing with the results returned to you for dissemination and advice.
Contact us for details of our competitive pricing structure and suggested selling prices