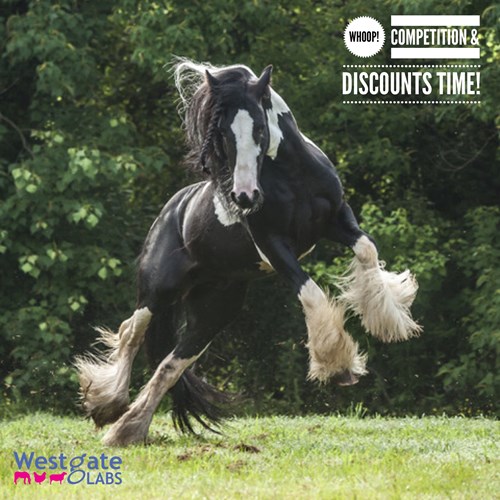 Celebrate With Us!
01 November 2019
This November, you can get up to 20% off all Test Products, One Month Free on the All Seasons Subscription Service and Win a Prize!
You may have noticed we have been a bit excited recently! 2019 marks a very special year for Westgate Labs as we celebrate our 20th anniversary. Laboratory founders, David and Gillian Booth, placed their first advert in Horse & Hound, 11thFebruary 1999, and we are still a small family business with helping horses at our heart. Meet David & Gillian and find out more about how we started in our video here: 
november offers
Up to 20% off
You will find up to 20% discounts applied to all shop items during November! This includes all tests and products to target parasite control, together with the tack room essentials, such as the Protexin QuickFix.
one month free subscription
If you sign up your horse(s) to the All Seasons subscription service during November, you will get one month free! All Seasons is a tailor made programme that takes the guesswork out of parasite control and helps you spread the cost of tests throughout the year. It was recently featured and reviewed in Absolute Horse magazine, so you can also find out more on pages 16-18 in the November issue of Absolute Horse Magazine.
Prizes, prizes, prizes!
We also have a competition where you can enter to win a fab prize in partnership with some amazing companies. Entering is easy, all you have to do is complete the sign up form on our competition website page - it's as simple as that! You have until midday Monday 9th December 2019 to enter and the winners will be chosen at random and announced before Christmas! Good Luck! Enter Here