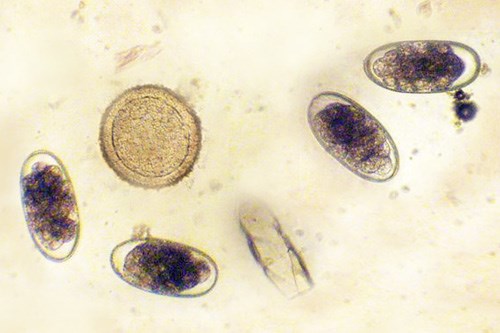 Westgate Labs seeks consultant Parasitologist
22 August 2019
To join our team
RETAINED CONSULTANT to Westgate Laboratories Ltd.
We're seeking a consultant Veterinary Parasitologist to help guide and develop the services of our busy animal health laboratory in rural Northumberland.
Over the last twenty years Westgate Labs has been leading the field in helping owners to manage the parasite control of their horses and other grazing animals. We're committed to improving parasite control using evidence based techniques and we're passionate about delivering the best customer service to make this as easy as possible for our clients.
To help us continue to innovate and drive standards we're seeking a consultant parasitiologist to join our friendly team. The successful candidate will be prepared to give circa 8 days per annum to the role on an adhoc, self-employed basis with a combination of remote working/site visits to the laboratory which is based near Morpeth, Northumberland.
The role
You will be required to assist our small team in ensuring high standards are being consistently maintained and to support Westgate in upholding our excellent service reputation.
Post duties and responsibilities will involve:
Training and support of lab technicians in methodology and examination of specimens
Regular review of diagnostic techniques and quality control procedures
Twice yearly meetings with our in-house technical committee
Keeping up to date with the latest relevant research in order to support and advise on best practice
Delivering or supporting special projects as agreed such as improvements and modifications to testing techniques, implementing accreditation, reviewing our approved advice and communications etc.
Willingness to travel across the UK
The Person
The successful candidate will be or have:
Graduate degree(s) in parasitology, microbiology or a related field. Knowledge of helminth parasitology.
Relevant work experience in diagnostic parasitology (especially equine and farm animal) using Modified Mcmaster, Baermans technique, larval culturing etc.
Awareness of regulations and procedures around laboratory accreditation and biosafety.
Be friendly, confident and professional 
Possess strong organisational and planning skills
Superior attention to detail and able to work accurately
Experienced with data and databases, IT systems and in using Microsoft programmes
Ability to maintain a high level of confidentiality in respect of information/documents/projects being produced/undertaken
If this sounds like your cup of tea then we would love to hear from you.
Remuneration
Annual retainer plus expenses on a self-employed basis for circa 8 days per annum; opportunity for further work payable on a day rate. 
To apply please send CV and covering letter stating why you would like to work for us and highlighting your relevant skills and experience to our Operations Director Kristy Hodgson, [email protected]
The post will remain open until filled.