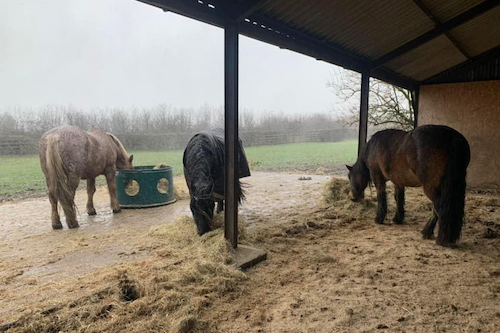 Service Update 29th November 2021
29 November 2021
Storm Arwen
💨 Like many others across the country, here in Northumberland Storm Arwen swept through at the weekend and has left us without mains power, some broken fences and one field shelter not quite where we left it!
Thankfully no humans or animals were hurt in the storm and only minor damage. The ponies are certainly happy with an endless supply of hay, but we have been left feeling a little battered and very chilly!
We want to reassure customers that the lab is open for testing, but the admin team will be working from home where possible. We're committed to working around some of the issues the storm has left us with, but we would be grateful if you could help us by:
Dating the back of the envelope to say when the sample was taken/posted. This helps us process the post more quickly determine whether any are too old to test and prioritise testing older samples.
If you have a query contact us in the normal way, by phone, email or direct message, but please bear with us as staff working from home may not have immediate access to your records.
We will continue to do the best job we can to help you manage your horse's well being and we hope that you, your family and animals are safe and well.
Many thanks from the Westgate Team