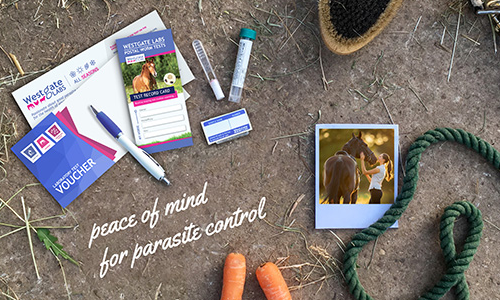 A Review of All Seasons
23 July 2021
Award Winning Subscription Service
If you've ever thought about joining our All Seasons subscription service you may find Laura's review in the Countryside magazine useful. Visit her Facebook page to ask her for a discount code!
Our award winning tailor made programme will help give you peace of mind when managing your horses health and makes following best practice parasite control even easier for busy horse owners.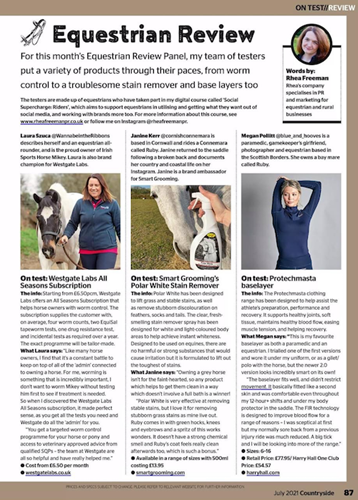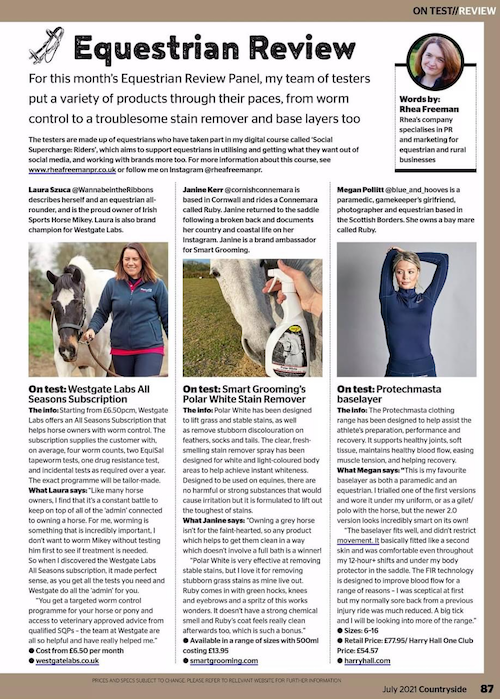 As part of your horse's tailor made testing programme we will advise of important updates, latest news and provide helpful guides, all designed to take the guess work out of managing this important aspect of horse health. You leave the admin to us and we send the right test kits to you are the right time of year!
✅ One easy payment each month & no long term contracts
✅ Bespoke targeted worm control programme for your horse
✅ Veterinary approved free advice from qualified SQPs
✅ Test and saliva collection kits sent directly to your door
✅ Results sent directly to you by email or text
✅ Exclusive entry to a monthly prize draw