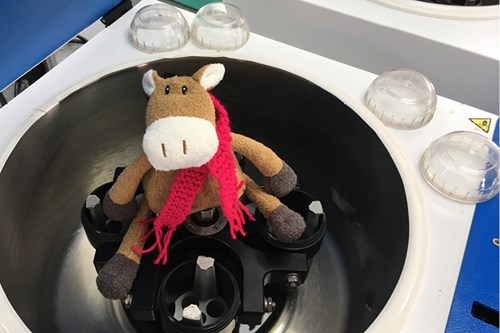 Lockdown Three Update
05 January 2021
Open as Usual
From our small team here at Westgate we just wanted to let you know that we're open for business as usual during the latest lockdown to support you and your horses. We're lucky to have a purpose built lab here on the farm in Northumberland and plenty of space for social distancing while we go about our testing.
Please continue to order as you need to and send in any samples. If you haven't seen our great earlybird offers for January then check out our previous post on how to claim your discount codes. We're also available on the phone and email in office hours as well as by messenger. We'd love to help if you have any queries.
In the meantime we'll be mostly emulating Poohberry and riding the centrifuge of life; we've been here before and we can do this again. We hope you and yours all stay safe and well. All the best from The Westgate Team.