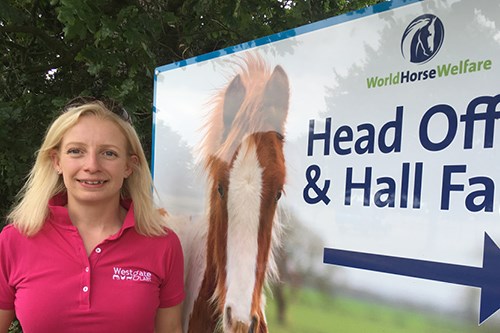 Join World Horse Welfare and Westgate Labs for a Free Worming Webinar
27 July 2020
Wednesday 29th July '20
We joined World Horse Welfare in a webinar to discuss all things worm related! We looked at the latest on drug resistance and why we need to move to evidence based control. Testing techniques available for the different parasites and then how to build this into a programme for a healthy horse.
Panelists were Kristy Hodgson, current Equine SQP of the year, and Claire Shand from Westgate Laboratories and they were joined by two World Horse Welfare Field Officers, Sarah Tucker and Chris Shaw, also SQPs, who together will be sharing their knowledge and experiences on how they have been helping owners and their horses control worm burdens and other parasites, as well as sharing experiences of what can happen when situations get out of control.
Both Westgate and World Horse Welfare promote the use of a targeted worm control approach, reducing the unnecessary use of drugs, as well as reducing the risk of resistance to these vital drugs.
Westgate, Chris and Sarah will be on hand to answer any questions you may have 
You can watch the full recording here: