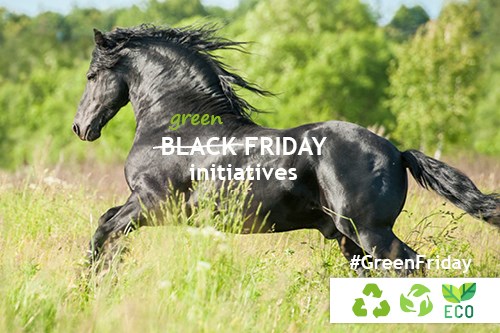 Green Friday 2021
24 November 2021
Join in with Green Friday!
We hope you'll join us in supporting Green Friday this year, the sustainable alternative to Black Friday and an antidote to the chaos and consumerism. It costs nothing and will definitely add to your positive glow up! The focus is on giving rather than receiving, on having fun and being out in nature. This week try:

💚 Buying only what you really need - support small businesses, shop local and look for sustainable products and packaging.
💚 Find ways to get active - take time outside with animals, enjoy nature and consider volunteering to help improve your local green spaces.
💚Connect with friends and family - spend time outdoors on your favourite walk or in your local park.
💚Look for opportunities to extend offers of kindness and donate to worthwhile causes - the smallest of actions or a word of kindness can make a huge difference.
Sustainable Parasite Control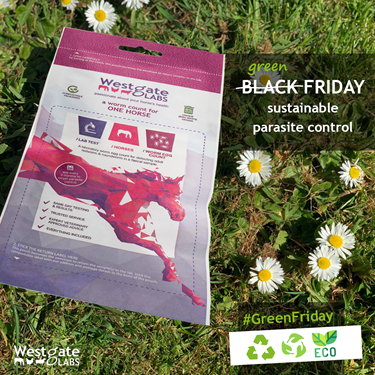 Westgate customers can also rest assured that basing their worm control on testing is also a sustainable practice. We have been championing sustainable parasite control for horses for the last twenty-two years. Our aim is to help people move to targeted worming practices using testing to treat only the horses that need it. Minimising their use helps to slow resistance building to our important worming chemicals, keeping them more effective for longer. As well as being better for our horses this also reduces the negative impact wormers have on the environment.
Metabolites passed in the dung from these drugs are extremely toxic to the insects and microorganisms in our fragile soil and water ecosystems. For example wormers have been found responsible for a huge reduction in the numbers of dung beetles in the British countryside.  
In 2020 we upgraded our packaging to compostable materials and re-launched our retail packs with a unique zero waste design. The pouch becomes the envelope to return samples to the lab and we compost the material and use it for new tree planting. These moves have helped us to reduce our waste to landfill by 75%!
 


GIVING BACK
We also try to do our bit to give back to our equine friends in need.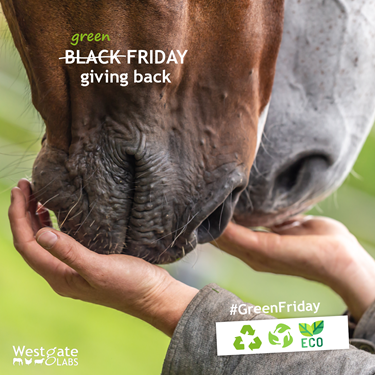 Equine charities in the UK do fantastic and unfortunately much needed work and Westgate, as well as being members of the National Equine Welfare Council, we also have several initiatives running with World Horse Welfare.
Since 2018 we have completed hundreds of free worm egg count tests to help World Horse Welfare Field Officers tackle the ever present threat of parasite infection in horses. Worm burdens are a significant feature of the nearly 2000 situations that the 16 World Horse Welfare Field Officers attend annually and the tests assist in identifying potentially life threatening problems and giving meaningful evidence to help officers engage with horse owners.
We have also donated hundreds of weight tapes to help ensure that any horses who do need treatment get the appropriate dosing. Not enough and the treatment will be ineffective as well as helping to speed resistance. Too much could lead to a toxic overload of the horse's system.



GETTING OUT IN NATURE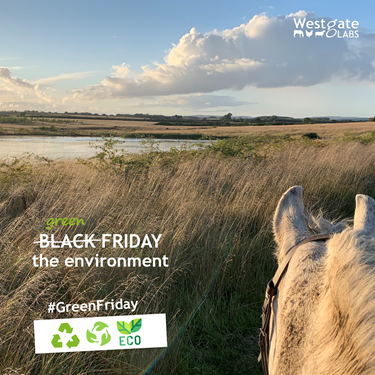 Living in a rural farming community the countryside has always been central to our family life and we are deeply troubled by state of nature reports and the impact of climate change.
We feel one of the privileges of running a successful business is the ability to make a difference and so this is what we have set out to do in our small way.
In 2018 an opportunity arose to purchase a patch of restored open cast mining land adjacent to our smallholding, a mix of new tree planting, ponds and rough grassland habitat. We have dedicated this as a nature reserve and it's wonderful to see an increasing number of plant and animal species colonise the young landscape.
At either end of the day or during a lunch time, you will find any number of our team getting some fresh air, surrounded by nature as they walk or ride through the 130 acre nature reserve on our farm in Northumberland where the lab is based. We may not have a glamorous job but we love what we do and where we live and work!
Our ethos on sustainability and the environment: Westgate and the Environment