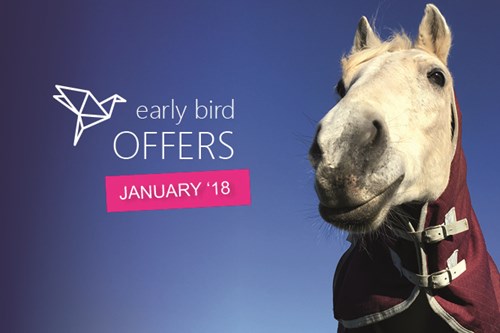 Get parasite control wrapped up for 2018
03 January 2018
with our early bird offer on counts and tests
Get parasite control wrapped up for the year ahead! For a limited time only we're offering fantastic early bird discounts on our 4count and 4count PLUS packs of worm counts and tests.
Both kits include four worm count tests for the price of three in our handy season pack, a great value way to target your horse's redworm and roundworm control for the year ahead. The 4count PLUS packs also contain two EquiSal saliva tests for your twice yearly tapeworm checks.
*plus £2 P&P if purchased online. Discount available until Jan 31st 2018.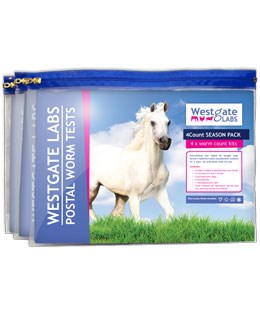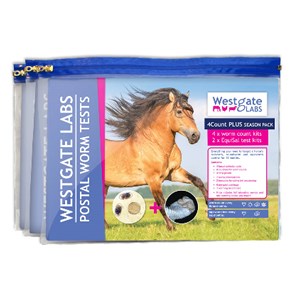 These very popular kits contain everything you need to take and send your routine parasite tests for the year, including vouchers for the laboratory processing, postage paid return envelopes and a record card, all in a convenient zipped wallet with no end time limit on use.

As with all Westgate tests, veterinary approved follow-up advice is included free of charge from our friendly team of SQPs.
A mature, healthy horse can follow a very simple pattern of testing and dosing; test a small dung sample three times a year in Spring, Summer and Autumn only worming if the count rises. Treat for encysted redworm in winter, using the fourth test either for a resistance test or as you wish. Include a saliva sample to test for tapeworm twice a year in your programme.