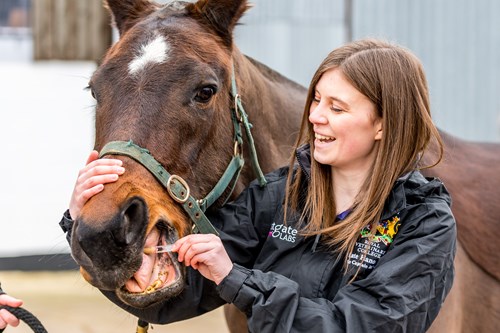 Autumn is tapeworm time...
01 January 0001
Hold the wormer and read this!
Hold the wormer! Autumn is traditionally known as 'tapeworm time' as this was a good point in the year to worm hunting horses coming in from a summer at grass. It can be a useful way to remember to target tapeworm but there's no reason to stick to this routine if another serves you better – and certainly no point in giving a wormer for the sake of it without knowing if there are parasites present to treat and if so, which ones?
Tapeworm should be targeted twice a year, every six months, ideally with an EquiSal Tapeworm test, to determine whether your horse is one of the minority (fewer than 27%) of infected horses requiring treatment. Whether to test in conjunction with your autumn worm egg count and again in spring time, or before your winter encysted redworm treatment on a winter/summer based test schedule depends on what suits you best and your preferred treatment choices. 
WATCH 'HOW TO TAKE AN EQUISAL TEST
TREATMENT CHOICES
The results of the tests inform the treatment choices open to you and your prescriber. There is no particular change in tapeworm parasite activity that means it is preferable to choose one routine or another but the treatment choices available might have a bearing. From the end of October 2018 the praziquantel only treatment Equitape will no longer be available over the counter - it will only be sold in combination wormers with ivermectin and moxidectin. A single chemical praziquantel treatment is however available from your vet under the cascade licence.