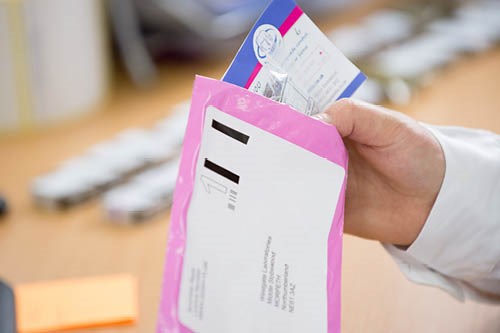 A big sorry from us as Royal Mail walk out causes disruption to services
21 September 2018
It was a very lean bag of post that we collected from the post office this morning, along with the news that our local sorting office at Team Valley, that serves the north east of England, suffered a walk out of staff overnight. We're reliably informed that the morning shift hasn't come in either.
Unfortunately for us this means that our outgoing post (including orders and requested test packs) from yesterday, Thursday 20th September '18 and incoming samples for today, Friday 21st are currently sitting in hiatus in a Royal Mail sorting office.  Which is of course less than helpful.
If you are waiting for results or orders that may have been caught up in the disruption please bear with us for a couple of days. We test everything on the day it arrives with us and so if you haven't had a result this is most likely the reason.
Because of this unusual situation we will be opening the lab tomorrow, Saturday 22nd September to sort the post and to test any samples that arrive to make sure as many as possible are still viable to test.
UPDATE: All post now returned to normal, thanks for your patience!