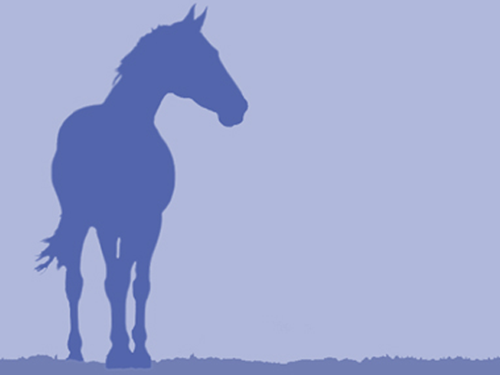 Robbie is prone to colic after being wormed which this autumn prompted his owner, Alison, to look for a more targeted approach to worming in the hope she could reduce some of the doses. She was also horrified to discover that the worming programme they have been following was missing an annual wormer dose to target encysted redworm.
First steps
As a first measure Robbie had a faecal worm egg count and an EquiSal saliva test. Even though he was wormed just seven weeks ago with Eqvalan (ivermectin) the worm count showed 950 epg, a medium count for redworm. The tapeworm test showed a <-1.00 saliva score, meaning no evidence of tapeworm antibodies were found. Although the programme Robbie was following was effective for tapeworm the testing revealed an underlying redworm problem despite all that worming.
As Alison had already tried some herbal products and Robbie still had a count we agreed that Panacur 5 day guard (a fenbendizole based wormer) alongside a probiotic to help support his gut through worming was the way to go. A second worm egg count was recommended two weeks after the last day of Panacur to check for resistant worms – using the test in this way is a reduction test.
The reduction test came back at 300 epg showing some resistance to the Panacur so under supervision from her vet Alison gave an Equest (moxidectin based wormer) at the end of November. We were all pleased to see Robbie's worm count come back at <50 epg, no eggs seen this week and also to hear that the rest of the yard are planning to add a treatment for encysted redworm into their winter schedule.
So what was going on and what should Alison do differently going forward?
Small redworms are one of the most common and harmful parasites found in horses. They are at their most dangerous in their larval stages when, as part of their lifecycle, they burrow into the lining of the gut and encyst.
For most of the year this encysted period lasts for only a few days but in winter the larvae may inhibit for much longer, though not all will do so. If left untreated, encysted small redworm pose a potentially fatal health risk to horses as they can emerge en masse from the gut wall in spring, causing loss of condition, digestive upsets and colic.
As the stables were unwittingly not targeting these encysted and inhibited stages it allowed a redworm problem to develop. The drugs they were using, which are usually very effective in dealing with moderate redworm burdens, just weren't enough to treat such large numbers, probably as a portion of the worms were always tucked away out of reach. Luckily a schedule of treating and testing has enabled Alison to overcome Robbie's parasite problems.
As well as building in a winter worming dose with moxidectin the livery yard are signing up to begin regular worm egg counts to help them pinpoint any problems. They are hoping they can begin to reduce the numbers of wormers they give over 2016 and are looking to introduce some sheep to cross graze on the land.
- See more at: http://www.westgatelabs.co.uk/news/case-study-robbies-encysted-redworm-risk#sthash.SzcBobuD.dpuf