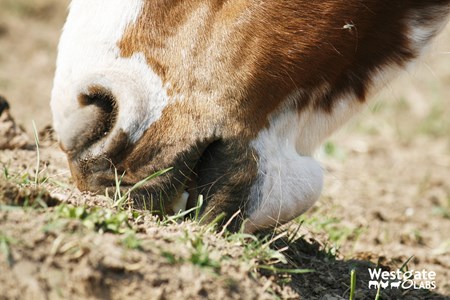 Horses presenting with sand colic usually have a history of grazing on sandy soils, overgrazing paddocks or being fed in a ménage.  For equines in these risk categories a faecal sample can be taken at intervals through the year and checked for sand to assess the levels in the gut. This is done by dissolving dung in water and observing the amount of sediment that settles in the sample overnight.  
With the variables of gut movement it is possible for the test to generate a false negative and show no sand in the faeces of horses that are carrying a burden. For this reason we include two kits in one pack; if no sand is detected in the first sample then take a second a few days later.  If sand is detected in the first test then the second  can be used to retest the horse following management adjustments. 
Test results from Westgate are expressed as a percentage to give a quantatitive measure of the level found. 
Watch our video here
Direct From the Lab
Order a pack through or secure online shop. Your pack will contain all you need to collect and send samples including a postage paid return envelope and pre- paid vouchers for the laboratory testing along with plenty of helpful information. 
Purchase a Westgate Retail Pack
Available from all good saddlers our faecal sand test kits are also available in your local store in our compostable, re-usable pouches. This product won the coveted Judge's Choice Innovation Award at BETA International 2020.
Please note: we do not supply our service through any other manufacturer so make sure you ask for the Westgate Labs service by name!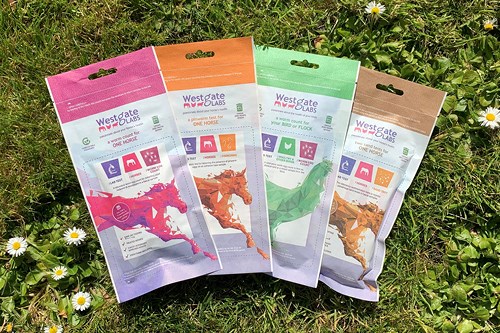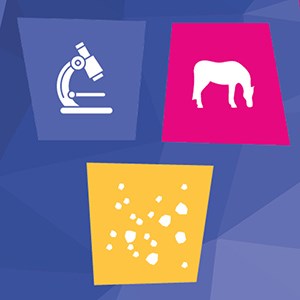 Sand is a relatively common cause of colic in horses in certain parts of the country. Animals ingest it as they graze and it can accumulate in the colon over time. Here it irritates the gut lining and, in sufficient quantity, also has the ability to cause impaction of the gut which, if not treated in time, can be fatal.
Many horses with sand colic have intermittent mild colics over periods of weeks or months before building up to a more severe episode. Always call your vet if you suspect colic.
Read Our Vet Prepared Advice Sheet
Judges' Choice Innovation Award Winner
Judges picked Westgate's Faecal Sand Test Kit as their innovation winner at BETA 2020 from the 64 products forward for consideration, presented for 'a product that ticks all the boxes for design, technology, sustainability and visuals and has a real wow factor'.
Judges' commented: "We like this move away from regular drugs. As well as being innovative, it is sustainable and supports equine welfare."
Consultant vet to Westgate Labs, Carolyn Cummins MVB Phd MRCVS, commented:
"A lot of thought has gone into bringing this test to market in a retail kit.The test has already identified several equines with significant sand burdens that wouldn't otherwise have been recognised who have benefited from adjustments to management, supplementary feeding and in some cases veterinary treatment. In each circumstance ongoing measurement has seen sand levels decrease and the risk of sand colic lessened.
"Making this simple test more readily available will undoubtedly have a positive impact on horse health;  the way its packaged makes it easy to take and send a sample to the lab and the materials make sustainable, evidence based control even more environmentally friendly."
Related Products
Please select from the below