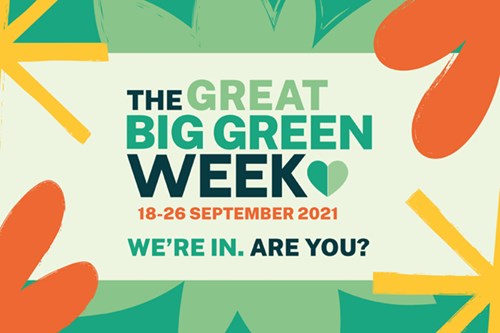 We're supporting The Great Big Green Week
23 September 2021
to celebrate doing our bit for a greener, healthier future
We're joining
The Climate Coalition
for #GreatBigGreenWeek to celebrate doing our bit for a greener, healthier future. Not only is targeted worming the most sustainable way to manage parasite control for your animals but here at Westgate we also put a lot of thought into making good environmental choices too!
Worm egg counts help to reduce chemical use by up to 82%
Our test kits come in biodegradable packaging which we compost here on the farm, even the inks and glues are vegetable based. This has helped us to reduce our waste to landfill by more than 75%!
This is being used on 132 acres of restored open cast mining land that we're developing into a nature reserve called Fen Letch. The area has three large ponds, wetland and grass areas and we have planted thousands of trees for habitat and carbon sequestration.
We use sustainably sourced print from ethical businesses that champion environmentally friendly practices such as recycling and waste management.
Green choices, we're in, are you? Do company values influence where you shop?
#GreatBigGreenWeek
.