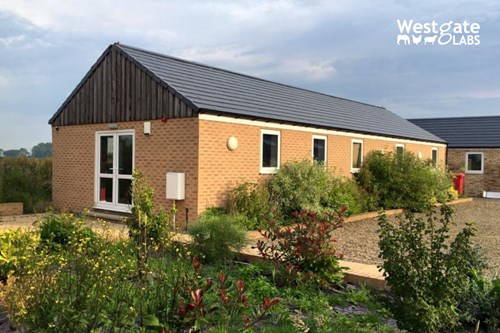 Job vacancy
19 December 2018
we're seeking a telephone receptionist & clerical assistant
Job Title: Telephone receptionist & clerical assistant
Location: Middle Stobswood, Northumberland, NE61 3AZ
Salary: £16,640 per anum
Full time: Monday-Friday 9am-5pm (40 hours per week)
Are you friendly, well organised and good on the phone? We're seeking someone to join our super team to support us on the frontline of delivering animal health services from our busy postal laboratory in rural Northumberland.
About Westgate
For the last twenty years Westgate has been leading the field in helping owners and keepers to manage the parasite control of their horses and other grazing animals. We're on a mission to revolutionise the way they're wormed using evidence based techniques and we're passionate about delivering the best customer service at every step of the process to make this as easy as possible for our clients.
Working for Westgate you'll have access to 28 days holiday, plus bank holidays, pension contributions and more and the purpose built laboratory on the family farm is a great place to work. Sociable and professional, we are looking for likeminded individuals who love to love their job (no 'mood hoovers' here thanks!) and want the company to succeed. We're a good bunch. We don't do office politics or "that's not my job". We take turns to make tea, and help each other out where we can.
The Role
You will be required to work effectively within our small team to ensure high standards are being consistently maintained and to support Westgate in upholding their excellent service reputation.
The key task of this role is to provide first class reception services on the phone and to lab visitors assisting our wide range of customers including horse and animal owners, yard managers, vets and retailers. An ability to relate to a wide range of people and great communication skills are therefore important assets.
Skills required:
Responding to telephone calls in an effective and efficient manner (this will be the main role) taking telephone orders and/or directing calls to appropriate people.
Coordinating postal and goods deliveries and collections
Printing online orders in preparation for packing
Invoicing using the Xero accounting programme
Dealing with general enquiries
Supporting other members of the team by being proactive and self-motivated, offering help where necessary including accurate recording of customer data on our online systems.
Contributing to the wider Office team of which Reception is part, actively participating in team meetings, getting involved with events when necessary.
The Person
The successful candidate will be or have:
Experienced in delivering excellent customer service whilst being professional at all times
Ability to develop good relationships with all members of team and employees to ensure the optimum service.
Demonstrate a customer focused and "Can Do" attitude at all times
Demonstrate the ability to communicate effectively at all levels with tact.
Demonstrate a genuine desire to give an excellent service
Demonstrate a friendly, confident and professional telephone manner
Possess strong organisational and planning skills
Superior attention to detail and able to work accurately
Demonstrate the ability to remain calm and professional when under pressure
A team player who is flexible in their approach to a diverse role and who would go the extra mile to get the job done
Experienced with IT systems and in using Microsoft Outlook
Ability to maintain high level of confidentiality in respect of information/documents/projects being produced/undertaken
To apply please send CV and covering letter stating why you would like to work for us and highlighting your relevant skills and experience to our Operations Director Kristy Hodgson, [email protected]
The closing date for applications is 12pm, Friday 18th January 2019
Interviews will take place on Thursday 31st January 2019
We look forward to hearing from you!