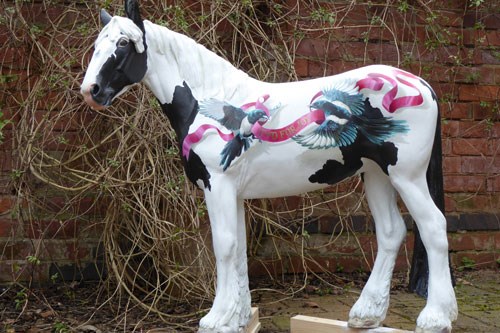 Meet World Horse Welfare Magpie
02 May 2016
at the Mitsubishi Motors Badminton Horse Trials 2016
Here are Westgate we're delighted to be supporting the charity of the year at the 2016 Mitsubishi Motors Badminton Horse Trials 2016, World Horse Welfare. They have chosen this high profile event to raise awareness of 'The Invisible Horse' and will be creating a stunning sculpture trail with the help of world renowned artists. 14 painted horses will help to shine a spotlight on the world's unseen horses, the artworks inspired by the stories of horses and ponies from WHW Rescue and Rehoming Centres.
Magpie's Story
We have sponsored the sculpture of Magpie, a pony who sadly had an incredibly difficult start in life. He arrived at Lancashire Rescue and Rehoming Centre as a yearling in a group of five abandoned ponies in August 2014. Magpie had a body condition score of just 0.5-1 out of a possible 5 so was in very poor condition, underweight, riddled with parasites and also suffering from strangles.
All of the ponies spent several weeks in isolation whilst recovering but, thankfully, with the dedicated care of an expert team were able to make full recoveries. Whilst the rest of the group have now found loving new homes, Magpie has remained at Penny Farm's Adopt a Horse. He has been enjoying some in-hand showing to gain his confidence in a competition environment and also gained a wild card to the Traditional of the Year Show where he was perfectly behaved and managed an impressive third place; a real rags to riches story that has impressed people who have met him and captured the hearts of his adopters.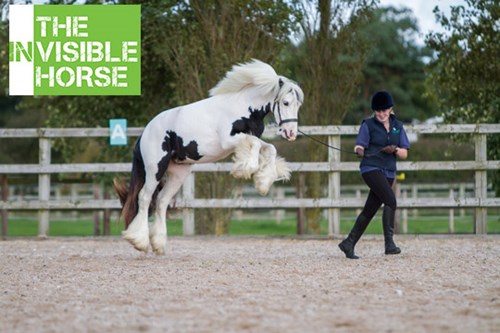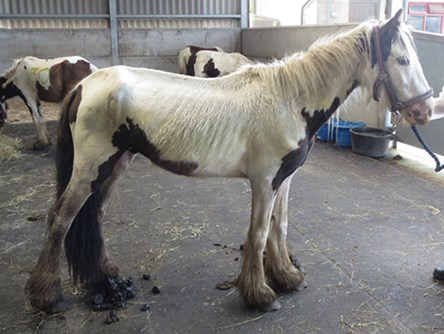 Artists' Inspiration
All of the beautiful pieces are cast from original clay brought to life by sculptor and artist Judy Boyt, designer of the famous Mitsubishi Motors Badminton trophy. Magpie's story inspired multi-talented artist Jennifer Bell to create her stunning artwork. She commented:
 "I chose Magpie as my hero; he's cute with great looks, and a bit cheeky, but the thing that got me was his amazing recovery and potential for the future, going from an emaciated and thoroughly neglected youngster to a successful appearance at Traditional of the Year Show.
"It made me think how many incredible, even world-class horses and ponies never achieve what they could because of the ignorance of their owners. What a waste. Magpie is one of the lucky ones, and is going from strength to strength. A REALLY lucky pony, who still trusts people despite what he's gone through."
Westgate Lab's Director, Claire Shand commented: "It's heartbreaking to think of the huge numbers of horses out there who are suffering unseen and without a voice. By supporting the fantastic work of World Horse Welfare and such a worthwhile campaign we hope we can help to make life happier and healthier for many more horses."
The sculpture of Magpie and his 13 other friends can be seen at the Mitsubishi Motors Badminton Horse Trials 4-8th May 2016 where these lucky ponies will be not so invisible anymore!
> More information on the sculpture trail and the Invisible Horse Campaign