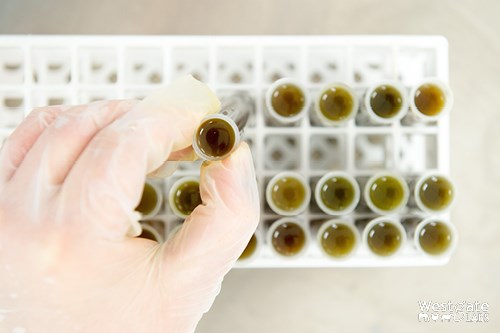 Lockdown update November 2020
02 November 2020
Open as usual, please post your samples!
As a postal business we're able to carry on testing through the latest lockdown that's been announced for November 2020 with business carrying on in the 'new normal' Covid compliant way. Please be reassured that all worm egg count samples will continue to be tested on the day that we receive them, EquiSal testing is carrying on as normal and our shop orders are also being processed on the same day (orders received after 2pm will be shipped the following day).
Where delays may occur is in the postal service - expect shop orders and sample returns to take a few days longer as Royal Mail once again comes under increased pressure with online ordering increasing. If you've sent samples please be patient and allow time for this.
Please help us to help you by:
Dating the back of the envelope to say when the sample was taken/posted. This helps us process the post more quickly and assess if any are too old to test.
Using your customer ID (where you know it) on vouchers and communications as this really helps us to locate your details faster.
Expect it to take up to six days from posting a worm egg count and up to two weeks for EquiSal to get results back – this is due to postal delays rather than hold ups in the lab.
We know it's frustrating and will do everything we can to help but some things are out of our control; please be kind!
Worm egg count samples are viable for six days - samples received after this time aren't viable to test. In this instance we will email/text you to let you know they've arrived and send you a new collection kit/vouchers asking you to resample. There is no additional cost to you for this resample but we recognise it's enormously frustrating – it pains us too! It is however essential for ensuring we generate the most accurate test results possible.
For EquiSal tests: please expect your results within a week to ten days. The preservative solution in the test tubes means an EquiSal test is stable for three weeks in transit before testing.
We're committed to doing the best job we can to help you manage your horse's well being during these difficult times. Stay well and keep smiling,
Big thanks from the Westgate Team